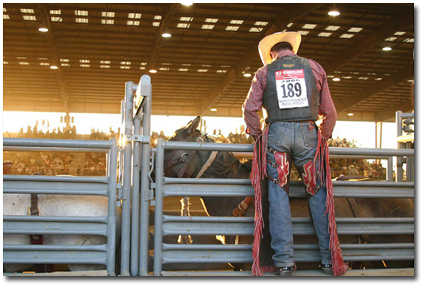 Event committees are fluid. Changes in members, personal commitments or assignments are a regular occurrence. The Learning Center provides resources to bring new members up to speed, or to provide seasoned event veterans with in-depth information on improving their event.
The successful solutions and experience your committee has could provide others in the industry the answers to issues they face. This section of Rodeo Insider can quickly become your greatest source for learning from the success of others and sharing your accomplishments with the entire rodeo community.
The fact is, there are literally thousands of rodeos with great ideas. Now your idea can impact the entire industry. When you Join Rodeo Insider you'll be able to tap into the vast knowledge and experience this industry has to offer.
If you have a great idea that has helped improve your rodeo and would like to share it with others, or you are looking for a great idea to help improve your event, the Learning Center Section of Rodeo Insider is the place.
After all - sometimes all you need is a fresh idea!
But wait... There's even more
Rodeo Insider members also have full access to our Learning Center tools which include:

Articles on production, such as:

Ten Considerations for New Rodeos
How To Produce a Successful Rodeo
Insuring Your Rodeo
How To Handle Medical Incidents
How To Promote Your Rodeo

Webinars on key topics
Articles on Sponsorship we.re you'll learn how to:

Approach the right sponsors.
Make a professional presentation.
Structure the best program for both you and the sponsor.
Close the deal.
Follow-up after your event.
Bring them back year after year.

Consulting Services
Join Rodeo Insider today! It's fast, it's easy, it's free, and there are NO OBLIGATIONS.