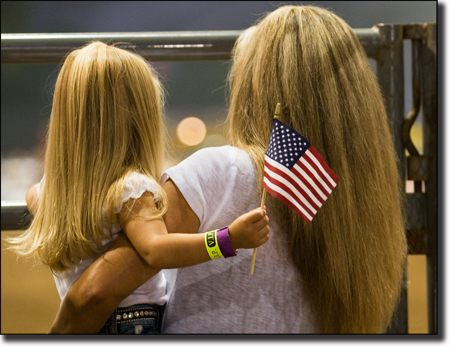 It's no secret. Big "box" stores can sell products at better prices than your independent local merchant. Why? They have the buying power of hundreds of retail outlets. Manufacturers reduce their pricing in exchange for volume sales.
There are hundreds of independent rodeo committees in the United States and Canada. Imagine the pricing we could command from supply manufacturers if we banded together!
Tickets, posters, banners, cups, programs - no matter what your rodeo needs, you could get better products at greatly reduced pricing.
Rodeo Insider takes bulk buying way beyond discounts! Our team of professional sales representatives are actively pursuing non-traditional sponsors to underwrite the cost of many of the products you use in your event. See "How It Works" how for an illustration of how these non-traditional sponsors can benefit your event.
Want your rodeo to have "Buyers Club" purchasing power? Join Rodeo Insider and get "Insider Pricing" on things your event needs at prices you've never enjoyed before! It's fast, it's easy, it's free, and there are NO OBLIGATIONS.
In the Market Place section of Rodeo Insider you'll find;
Marketing Supplies
Everything you need to market your rodeo including cosponsored posters, professionally prepared presentation materials, an incredible new concept in rodeo programs, PowerPoint presentations and much more.
Production Supplies
All the necessary items to run your rodeo. From high impact trash barrel wraps to unique inflatables, You'll find an exciting new twist on items like event tickets, day sheets, back numbers, promotional and concession items, and banners.
Branded Products
Save money on branded merchandise for your rodeo with cosponsored apparel and more.
Services
You'll find powerful new services such as online ticket sales and website development customized for your rodeo.