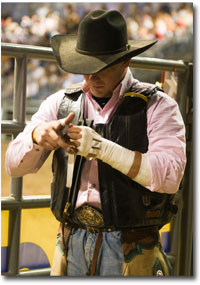 The Guide section of Rodeo Insider is the quintessential source for the rodeo industry. The Guide offers industry professionals the opportunity to promote their products or services directly to hundreds of events and activities.

The Guide is Alive! With a simple click, you can continually update your listing, adding new services, features or opportunities, and your potential customers can instantly communicate with you through protected e-mail links.

Want to add video, audio or hot links to your website? These are all available for reasonable administrative fees.

In the future, there will be a small listing fee for products and non-rodeo personnel services to be included in The Guide, but if you act today, we'll give you a FREE six-month listing!

It's simple: just follow this link to register, complete the form and start increasing your customer base today!