Many great sponsorship opportunities have been lost because they were presented to the wrong contact or got lost in a bureaucratic shuffle.

At the same time, many folks involved in the sport of rodeo have great contacts and affiliations with corporations and businesses that could benefit from national exposure in the rodeo market.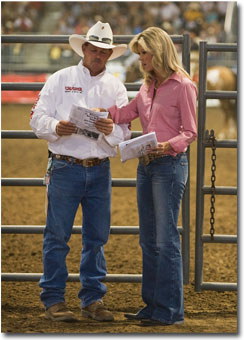 Put your contacts to good use for the benefit of the rodeo community! Using your Insider Information, our professional team will present opportunities and programs that meet the needs and sales goals of your contact.
By enabling us to present these opportunities to people who have "ears up", you help our chances of adding exciting new sponsors to the sport of rodeo. You choose your level of involvement: we can keep you active through the entire process, or just keep you informed of our progress.
When we close a new sponsorship deal from your contact, we'll provide you with a great Finder's Fee that you can put in your pocket or donate back to your local rodeo committee.
Got a lead? Contact us today to learn more about this opportunity!