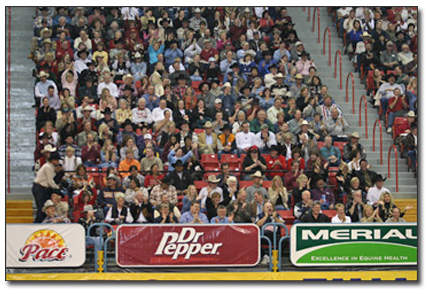 As a Rodeo Insider member, your event joins hundreds of others that are promoted to regional and national sponsors.

As you know, very few national sponsors respond favorably to the inquiries of events that seek their involvement - it's logistically impossible. They can't begin to evaluate the myriad silver, gold and platinum packages they receive daily, let alone contact them all, negotiate with each of them individually, and then perform sponsorship fulfillment and monitoring at events across the country

However, many national sponsors and their agencies want to participate in the rodeo market. In order to do so, they need turn-key packages where they can promote their products in specific areas, to specific markets, for specific campaigns during specific times of the year.

Rodeo Insider's sales force acts as an agent for the rodeo industry. They take the elements of your event (time, location, attendance, existing sponsors) and match them with the needs of national sponsors. We'll work with your committee to implement these programs and help you maximize your sponsorship revenue.
This makes it much simpler and more effective for national sponsors to participate in the rodeo industry, which will increase their involvement.

When you join Rodeo Insider, your rodeo can be promoted to national sponsors. It's fast, it's easy, it's free, and there are NO OBLIGATIONS.

When a national sponsor expresses interest in your rodeo, we'll contact you directly with the details. It's up to your committee to decide to accept the sponsorship.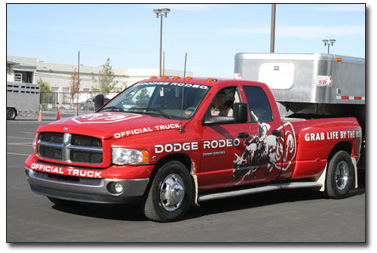 Where the Sponsors Are!
Rodeo Insider is where sponsors come to find the rodeos they want. We work directly with sponsors to help them structure their involvement and locate the events that fit their criteria.
Rodeo Insider offers sponsors unprecedented ease in running ad campaigns and finding events that match their goals. Sponsors also benefit from a much simpler and more effective way of handling contracts and fulfillment. Rodeo Insider is quite simply the fastest, most economical and effective method available for a national sponsor to become involved in the rodeo market. In many cases Rodeo Insider is the only viable option.

What does this mean to you?
As sponsors learn that Rodeo Insider is their best source for participating in the rodeo market, the more likely it is that there will be several new sponsorship opportunities for your event. Your rodeo is never obligated - we give you the choice of joining with new industry sponsors. Just fill out a simple application from your new sponsor and watch your rodeo.
Want to be a part of this exciting new program? Join Rodeo Insider today!

Rodeo Insider has resources to help you secure more sponsorship dollars. Whether you choose a national sponsor through Rodeo Insider or want to pursue a local sponsor in your home town, the right partner can help your rodeo reach a higher potential.
We help you with local sponsors, too!

Learn From Industry Experts! Landing a sponsor isn't always easy. Let the industry experts help you. Get tips and suggestions for attracting more sponsors in your area from seasoned professionals.
You'll learn how to:
Approach the right sponsors.
Make a professional presentation.
Structure the best program for both you and the sponsor.
Close the deal.
Follow-up after your event.
Bring them back year after year.

Rodeo Insider has numerous resources to improve your rodeo's ability to secure additional sponsorship revenue. The Learning Center will get you moving in the right direction and the Market Place will provide you with the professional support material you need.